FOOD
Doctor Diet Manila – Food Diet Delivery Review ( Part 13 – March 19 2021 )
For Part 13 of our food diet delivery experience with Doctor Diet Manila, we got Seafood Wrap, Herbed Adobo, and Chili Con Carne Hotdog.  We also got Nescafe zero-calorie coffee stick, fruit, cupcake, and boiled egg.
---
For this diet plan, I increased my calories from 1200 to 1500. I also requested for it to be high-protein, meaning I'd also have boiled egg included in my diet plan everyday. I requested to increase the calorie of my meal plan, because I love to exercise at least an hour either with Ring Fit, Fitness Boxing, or Yoga. And from my experience, I easily starved from a 1200 meal plan if I partner it with intense exercise.
Joseph's diet plan stays the same. He got 1800 calorie high-protein meal plan.
---
Doctor Diet Manila Weekly Meal Plan :  March 16-19 2021
March 19, 2021 – Friday
---
Breakfast : Nescafe Coffee
Doctor Diet Manila provided Nescafe Coffee stick that is zero-calories. Joseph and I tried it without adding white sugar, and it tasted just right. But most of the time, we couldn't resist adding a small teaspoon of white sugar on our coffee, for that sweeter taste.
---
Breakfast : Seafood Wrap
Doctor Diet Manila's Seafood Wrap is a seafood lover's dream! It included shrimp, fish fillet, squid, lettuce, and pitta.  I'd like to explain how I wanted my food experience to be. Like for instance with the shrimp. When I bite a shrimp, I'll know if it's overcooked and not fresh. I love eating shrimp that's tender and bursting with flavors, and that's what I experienced with this Doctor Diet Manila's seafood wrap. The fish fillet and squid was cooked, foolproof as well!
I am sure it's difficult for diet deliveries to cook seafood dishes, considering the time of delivery, and the freshness of the seafood, need to be still intact. Kudos to Doctor Diet Manila for a job well done. I am praying you won't experience some mishaps especially with delicate food supply such as seafood.
---
Lunch : Herbed Adobo
I heard Adobo is starting to get a name in Western countries. That's nice to hear, considering we across the globe, do have unique set of taste buds and what's delicious for some, taste awful to other countries.
For the information of international readers, Adobo is a Filipino dish with meat simmered in vinegar and soy sauce.  It can be cooked dry /sauceless, or with sauce. Adobo's main ingredient could be chicken, pork, and could even be fish (bangus).
Doctor Diet Manila's Herbed Adobo is the version with minimal amount of sauce. It also included beans and marble potatoes. Rice is also included (of course, I don't know how to eat Adobo without rice! It's the best combination!)
I appreciate both versions of Adobo. Those with too much sauce, highlight the flavor to the sauce. While those with minimal sauce like in Doctor Diet Manila, highlight the flavor to the meat itself.
---
Snack : Fruit and Cupcake
Sorry I wasn't able to take a photo of the fruit and the cupcake. For the fruit, it's either banana, apple, or dalandan. For the cupcake, it's either chocolate, oatmeal, banana, or carrot cupcake (but wait, I've tried new cupcakes from Doctor Diet Manila on my recent orders. Do wait for that post!)
Our number one requirement when eating any sweet snack is partnering it with hot coffee. So we usually have coffee twice a day, one in the morning, and another in the afternoon. Any sweet snack has a tendency to leave a sticky residue in the throat, and we could not afford to be sick (nor have sore throat) during these days of pandemic.
---
Dinner : Chili Con Carne Hotdog
Doctor Diet Manila's Chili Con Carne Hotdog included homemade chunky hotdogs, chilicon carne, bean, lettuce, and hotdog bun. Their version of chili con carne reminded me of the Chili Dog of one of my fave gourmet sausage shop, Hotties. Having chili con carne is a delight on a diet plan, because we know that it's packed with strong Mexican flavors. I appreciate that Doctor Diet Manila tone down the strong flavors a little bit, to match our portion control.
The boiled egg included in the picture is actually a part of our Doctor Diet Manila's Snack, but we decided to add it in one of our main meals.
---
Doctor Diet Manila Weight loss Results : I lost 2 kgs. in 3 days only!
On February 22 2021, I weigh 60.08 kgs. This is a sad moment for me considering I workout (though not consistent) since last year. I also was able to reach the 54.00 kgs weight loss last year but here I am again on a yo-yo weight cycle. My fault too 'cos I love eating a lot too. But I'm not giving up this weight loss goal!
On February 25, 2021, that's 3 days after, I weigh 57.940 kgs. That's 2.14 kgs weight loss. I give credit to Doctor Diet Manila and my daily morning exercise to this weight loss.
Consistency is the name of the game here. As I was writing this today, 10 April 2021, I weigh around 58 kgs. A little weight gain again as I am not consistent to ordering Doctor Diet Manila. I got a lot of cheats days too were I order my usual Grab food orders and I'm not consistent to my exercise routine, but I'm gonna tell you from my experience that this meal plan by Doctor Diet Manila really works (see that proof above!) And it's up to you, your consistency, your habits, and your motivation to reach that goal.
---
Sharing to you my previous Weight – Exercise – Food Tracker below: 
As you can see, from March 22- 28 2021, I wasn't able to order at Doctor Diet Manila and look at how my weight fluctuate up and down like a yo-yo. From March 29 to April 01 2021, I was able to order at Doctor Diet Manila again, and my weight is at a steady downward trajectory, just the way I like it.
The benefit of diet delivery, like ordering in Doctor Diet Manila, is you save time and effort in prepping your meals. I am a habitual Grab Food customer, and it would took me an hour before I can finalize my order. I am big eater and food lover, but I am also very picky, that I end up disappointing myself from my food choices. But when Doctor Diet Manila came into our lives, thinking about food during work-from-home, is such a breeze. The food is delivered the day before, you just leave it in the refrigerator overnight, and then the next day you wake up, you just heat the food in the pan or in your microwave oven.
Joseph also kept on exclaiming that : Iba talaga pag yung pagkain natin, Doctor Diet Manila (it's different when our food is from Doctor Diet Manila), because he really felt it with his digestion, and he said he isn't that bloated. He also find it nutritious and tasty!
Selfie taken 02 April 2021
I took this selfie without filter, just a natural light from the window. When it comes to weight loss, the first part that one will notice is the changes on their face. I kept on taking a selfie to be able to look back and see the difference.
I am 26 year-old, turning 27 on April 16. My height is 4'11 and currently around 58 kgs. My ideal weight should be 47 kgs. I still have a long way to go. My overweight tendencies started when sedentary office work became part of my life (that's 6 years and counting!) I started to fight this overweight tendencies by exercising. Last March 2020, I started exercising with Ring Fit and I ended up at 54 kgs. My weight came back again, and I'm now back at the 58 kg. From an Ayurveda perspective, I have a Kapha Dosha. Meaning, I easily gain weight. Food is love, but food can also be my enemy.
---
Doctor Diet Manila Prices :
PHP 510.00 / day = 1800 calorie high-protein meal plan
PHP 480.00 / day = 1500 calorie high-protein meal plan
---
Aside from the two meal plan, they got different meal plan and sizes too depending on your goal. You can ask Doctor Diet Manila to plan for your healthy weight loss, even weight gain, or maybe to help you control your Diabetes too.
---
That's it for this blogpost! Part 14 (March 29 2021) of my Doctor Diet Manila diet delivery experience will be up next!
---
If you want to read the food review about my previous meals with Doctor Diet Manila, read here:
February 08, 2021 (did not order)
Doctor Diet Manila – Food Diet Delivery Review (Part 1 – 09 February 2021)
Doctor Diet Manila – Food Diet Delivery Review (Part 2 – 10 February 2021)
Doctor Diet Manila – Food Diet Delivery Review (Part 3 – 11 February 2021)
Doctor Diet Manila – Food Diet Delivery Review (Part 4 – 12 February 2021)
February 15-19 , 2021 (did not order)
Doctor Diet Manila – Food Diet Delivery Review (Part 5– 22 February 2021)
Doctor Diet Manila – Food Diet Delivery Review (Part 6– 23 February 2021)
Doctor Diet Manila – Food Diet Delivery Review (Part 7– 24 February 2021)
Doctor Diet Manila – Food Diet Delivery Review (Part 8– 25 February 2021)
Doctor Diet Manila – Food Diet Delivery Review (Part 9– 26 February 2021)
March 15, 2021 (did not order)
Doctor Diet Manila – Food Diet Delivery Review (Part 10– 16 March 2021)
Doctor Diet Manila – Food Diet Delivery Review (Part 11– 17 March 2021)
Doctor Diet Manila – Food Diet Delivery Review (Part 12– 18 March 2021)
---
If you want to know more about Doctor Diet Manila, visit their Facebook and Instagram page:
https://www.facebook.com/doctordietmanila/
https://www.instagram.com/doctordietmanila/
---
Hi I'm Jemaru! And I own a personal blog: www.tripjem.com
Trip Jem – A Glimpse of Me and My Cute Journal
🔸share my passion in food and hobbies
🔸organize a tons of photos and thoughts
🔸help the local business and the community
🔸find healthy engagement and inspiration with local and international readers
🔸monetize through ads served and affiliates
If you visit my blog, it may seem like it only focused on food reviews, but I have bigger dreams for this blog, and if you find potential in it also, I will appreciate if you can support my blog by:
Visiting
http://www.tripjem.com
👍 Liking this post if you find it interesting
🤗 Sharing this post to those who will find it helpful
💌 Helping each other! Message me if you need my art and writing service to help your brand or your business!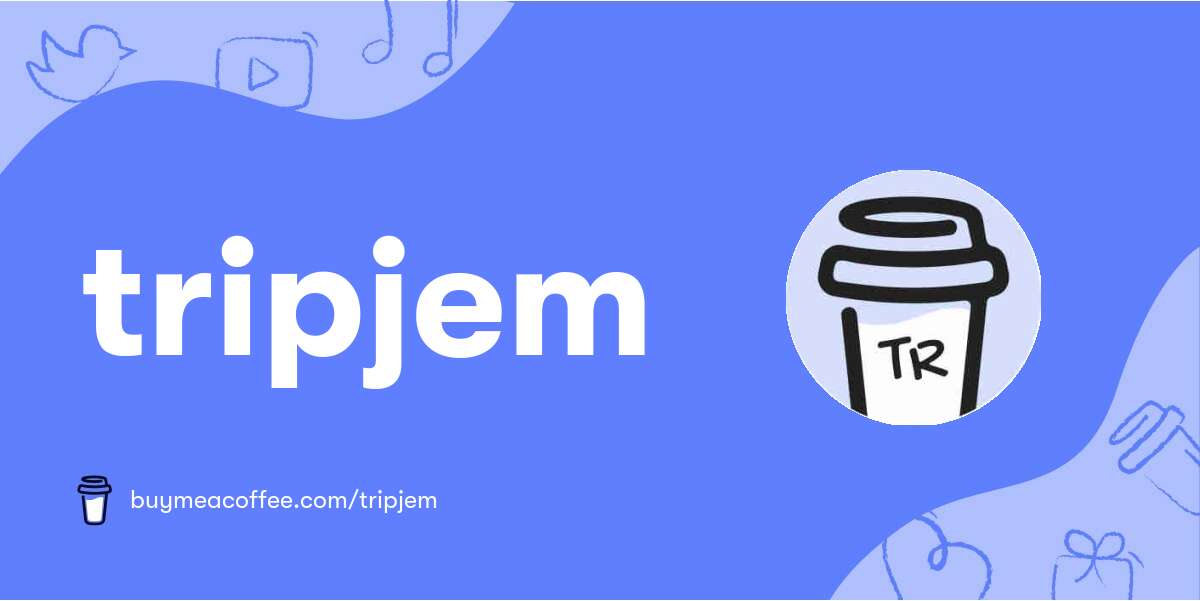 For updates, please follow:
---
Trip Jem is not just about my own hobbies or my own trip, but a celebration of my loved ones and friends' work of art, their hobbies and interests! As readers of my blog, you are treated as my friend too.
Share with me your stories in the comments below or PM/ DM me or email me at jemaru.mercado16@gmail.com. Inspire us, and be featured!
Thank you so much! 
And may you also follow your dreams 
and your heart's desire