FOOD
What's my Favorite Army Navy Food Combinations?
I have lot of favorite food in Army Navy, but I'm going to feature one of my combo fave: Carnitas (Pork) Burrito and Libertea Milk Tea.
---
Army Navy : Carnitas (Pork) Burrito
Grab Food Price : PHP 230.00
"flour tortilla filled with meat, spanish rice, frijoles, onions, lettuce and cilantro."
Why do I love this Army Navy Carnitas (Pork) Burrito? I love the fat content of the pork carnitas, because it seemed to balance the heavy side of the dish. It's also very savory! I tried their other Burrito varieties: steak, chicken, and adobo flakes, but this pork carnitas is my fave! I do make sure to include sour cream, salsa, and lime on every bite. Sometimes, I'm tempted to order extra sour cream and salsa, but their dip inclusion is actually enough for the whole burrito. But if you wanted other Burrito Add-ons, you could also try their cheese dip, orange cheese, and guacamole. Extra add-ons price range from PHP 20.00 to PHP 40.00. You could also double the meat for PHP 95.00. Prices indicated here from Grab Food
We were on a Netflix marathon watching Ultra Man! while eating this Army Navy Carnitas (Pork) Burrito.
---
Army Navy : LiberTea Milk Tea (470ml)
Grab Food Price : PHP 130.00
I could not eat Burrito without partnering it with their Army Navy LiberTea Milk Tea. It's really the perfect combination for me. Burrito as I said earlier is heavy, and for me drinking just water isn't enough to slide it all down, it needed an equally stronger drink. Good thing, there's milk tea in Army Navy already! It has a strong tea taste, thanks to the presence of their signature LiberTea. Their pearls are also cooked perfectly, and there are a lot included too. Sorry I wasn't able to take a photo of the pearls! Extra Pearls is an option too, for 20 pesos. Prices indicated here from Grab Food.
It's a let down for me when some restaurant offer good food, but they forgot include drinks to their menu (especially milk tea!) Thanks to Army Navy, their milk tea is one of the reasons why I always order in their restaurant!
But I hope there's an alternative to their glass jars. Though I love how they include witty quotes in their glass jar such as the one pictured above : "Par-tea rock is in the house tonight" Cute right?
But I still wish there are paper cup alternatives, too. Others for sure would be hesitant to throw those glass jars away, but what if you already collected a hundred already? I hope Army Navy has a recyclable options for this.
My Art Journal
featuring Army Navy Carnitas (Pork) Burrito and Libertea Milk Tea
That's it for this post! Thank you for reading!
---
Hi I'm Jemaru! And I own a personal blog: www.tripjem.com
Trip Jem – A Glimpse of Me and My Cute Journal
share my passion in food and hobbies
organize a tons of photos and thoughts
help the local business and the community
find healthy engagement and inspiration with local and international readers
monetize through ads served and affiliates
If you visit my blog, it may seem like it only focused on food reviews, but I have bigger dreams for this blog, and if you find potential in it also, I will appreciate if you can support my blog by:
Visiting
http://www.tripjem.com
Liking this post if you find it interesting
Sharing this post to those who will find it helpful
Helping each other! Message me if you need my art and writing service to help your brand or your business!
'Buy Me a Coffee' at:
https://www.buymeacoffee.com/tripjem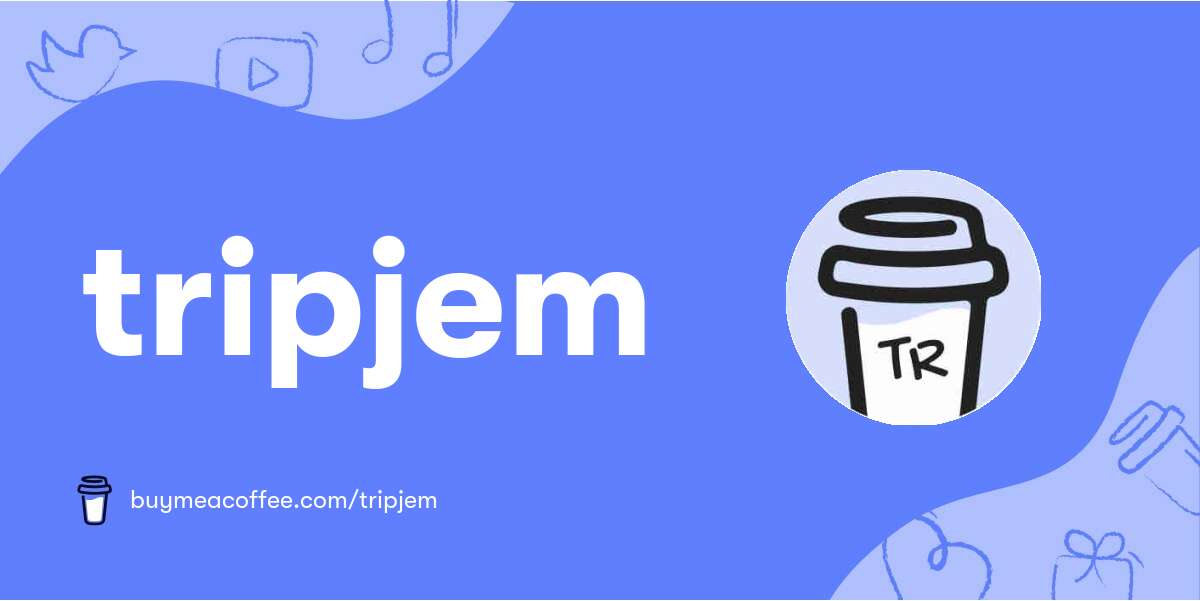 For updates, please follow:
---
Trip Jem is not just about my own hobbies or my own trip, but a celebration of my loved ones and friends' work of art, their hobbies and interests! As readers of my blog, you are treated as my friend too.
Share with me your stories in the comments below or PM/ DM me or email me at jemaru.mercado16@gmail.com. Inspire us, and be featured!
Thank you so much!
And may you also follow your dreams
and your heart's desire