FOOD
Yayoi : Unagi Don
How can I not forget my food experience with Yayoi. It's such an unforgettable experience, having to order using a touch screen tablet while dining in. That was a few years back, I know some restaurants began to use this modern style of taking food orders, but I'm sure Yayoi was one of the first here in the Philippines.
Also, how can I not forget my all-time fave Unagi Don by Yayoi. The first time my boyfriend Joseph and I ordered this, I knew I will be ordering it again and again.
I even made a video back then, featuring how we enjoyed eating Unagi Don.
Before this pandemic, Joseph and I would frequent SM Megamall for our food trip. We braced the storm of traffic and waited for slots to open in always-full-parking-lots in SM Megamall, because for us, it got all we needed from the shops, play, and most importantly, food!
But since the pandemic is still there, our date night, now became Grab Food orders and bonding over Netflix marathon at home.
Good thing, Yayoi is available via Grab Food, to soothe our Japanese Food cravings.
---
Prices indicated here are from Grab Food as of June 2021
Yayoi Unagi Don – PHP 750.00
I like how it was delivered still neat, thanks to the round sturdy container by Yayoi, and the careful rider who delivered our order.
Cravings satisfied indeed! But I only have one thing to suggest for those who would want to try this the first time: Eat it while it is still hot!
Because I still miss the dine-in experience with my Unagi Don on a heated pot (as seen on our food video above), I couldn't help but compare it from this take-out. And I find there's a thin difference. Maybe because grilled eel, like salmon sashimi, is such a delicate fish dish, that sometimes restaurants would avoid letting their customers order it via takeout.
Other than that, this is a great dish! Optional : Add spice powder for people like me who love spicy food 😉
Food really brings back memories. My late dad would always order Unagi Don during our trip to Japan, and it instantly became his fave too, the first time he ate it. 
---
That's it for this food post. Thanks for reading!
---
Hi I'm Jemaru! And I own a personal blog: www.tripjem.com
 Trip Jem – A Glimpse of Me and My Cute Journal
share my passion in food and hobbies
organize a tons of photos and thoughts
help the local business and the community
find healthy engagement and inspiration with local and international readers
monetize through ads served and affiliates
If you visit my blog, it may seem like it only focused on food reviews, but I have bigger dreams for this blog, and if you find potential in it also, I will appreciate if you can support my blog by:
 Visiting http://www.tripjem.com
 Liking this post if you find it interesting
 Sharing this post to those who will find it helpful
 Helping each other! Message me if you need my art and writing service to help your brand or your business!
 'Buy Me a Coffee' at: https://www.buymeacoffee.com/tripjem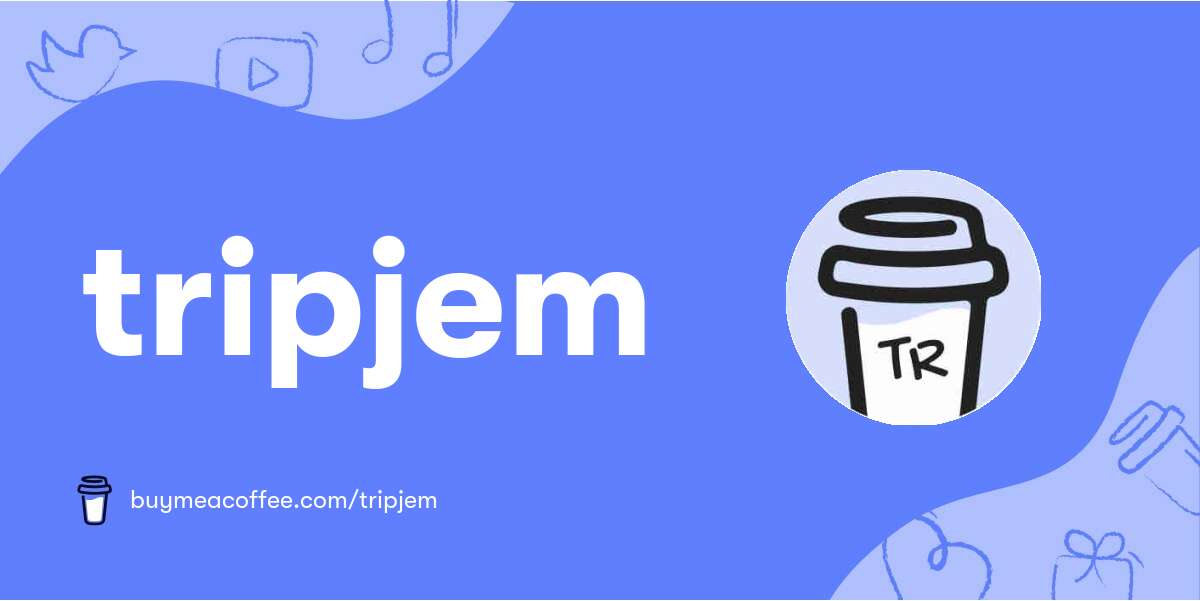 For updates, please follow:
Website : https://www.tripjem.com
Facebook : https://www.facebook.com/TripJem/
Instagram : https://www.instagram.com/jemarumercado/
Youtube : https://www.youtube.com/channel/UCxTuXDko-NIQ4NfJR1s_P-Q?view_as=subscribe/
Tiktok : https://vt.tiktok.com/ZSwGbxpY/
---
Trip Jem is not just about my own hobbies or my own trip, but a celebration of my loved ones and friends' work of art, their hobbies and interests! As readers of my blog, you are treated as my friend too.
 Share with me your stories in the comments below or PM/ DM me or email me at jemaru.mercado16@gmail.com. Inspire us, and be featured!
Thank you so much! 
And may you also follow your dreams 
and your heart's desire