FOOD
Yellow Cab's Alfredo or Charlie Chan ?
When ordering at Yellow Cab, are you Team Alfredo or Team Charlie Chan?
If you cannot choose between the two, why not order both? 😉
Prices indicated here are from Grab Food as of June 2021
Yellow Cab Charlie Chan Chicken – PHP 390.00 (Large)

Yellow Cab Charlie Chan Chicken's Ingredients
Yellow Cab : "A uniquely Yellow Cab pasta – Chicken strips, shiitake mushrooms, and roasted peanuts in a spicy oriental sauce."
TRIP JEM Food Story : Joseph, my boyfriend, and my mommy Susan both love Yellow Cab's Charlie Chan Chicken. The regular size is not enough for them, so they would always upgrade to the larger size of this Charle Chan Chicken. I also adore the taste of Charlie Chan especially when I'm craving something salty and spicy! But there's a level of perfection that Yellow Cab branches needed to fulfill with this dish. They had to ensure that the chicken is cooked well. And the peanut is roasted to a tee. Of course, the pasta should be cooked al dente. Otherwise, it would break this Asian-inspired dish. It's also important that the Yellow Cab branch is near your place, because sometimes ordering long-distance affects the quality of the dish.
I first tasted this Charlie Chan Chicken during my College days in FEU. There's a Yellow Cab branch near our dear university, and when my Joseph and I was craving for pasta back then, walking to the restaurant was just a few steps away.
When my mom also craves for it, I'd stopped by Yellow Cab in SM San Lazaro (when I'm in Manila) or Yellow Cab along Marcos Highway (when I'm near Rizal). That time, there was no Grab Food yet. Though there's Yellow Cab delivery back then, I would still prefer, ordering traditionally back then, via takeout, and bringing my takeout food along with me while I took a jeepney ride.
If pandemic will be over, I will still prefer ordering takeout, and bringing the food with me. I would not mind the hassle 'cos I still remember when I was little, I always got excited when my mom and my late dad brought "pasalubong," mostly, my favorite food! And now that I'm older, I cannot forget my parents' excitement too, when I brought them their faves!
---
Prices indicated here are from Grab Food as of June 2021
Yellow Cab Shrimp Alfredo – PHP 460.00 (Large)
Yellow Cab Shrimp Alfredo's Ingredients
Yellow Cab : "Creamy pasta with chicken strips, olives, and basil chiffonade."
TRIP JEM Food Story : Yellow Cab Shrimp Alfredo is my favorite! Back then, there's only Chicken Alfredo available, but they got another variety when they included Shrimp Alfredo, and I'm liking the latter.
The creaminess of this dish is so comforting that when I needed some relief from stress or I wanted to embark to some stress-eating, this is my go-to comforting pasta dish.
---
Prices indicated here are from Grab Food as of June 2021
Yellow Cab Cookies & Cream Ice Cream – PHP 160.00
TRIP JEM Food Story : Including this ice cream made this part a little out of topic, but I always enjoying ending my food trip with a drink or a dessert. Joseph's fave dessert flavor would always be cookies and cream. I don't have any favorite dessert flavor in particular that I can be easily enticed just by the looks and the packaging of a particular dessert. Just like this icecream by Yellow Cab, packed in a tin can. I appreciate this packaging more than the regular packaging where they put it only in plastic cups. Plastic cups are wasteful and messy especially when it's only delivered to you. You cannot attest if your dessert is still in mint condition, or it just turned runny, messing up your rider's bag. And taping it with scotch tape to secure it doesn't help either.
This tin can by Yellow Cab is nice! You open it, and icecream smoke lingers like you got some small freezer! I also like that there's art included, inspired by New York. I wonder if they have different art for their other ice cream.
---
That's it for this food post. Thank you for reading!
---
Hi I'm Jemaru! And I own a personal blog: www.tripjem.com
Trip Jem – A Glimpse of Me and My Cute Journal
share my passion in food and hobbies
organize a tons of photos and thoughts
help the local business and the community
find healthy engagement and inspiration with local and international readers
monetize through ads served and affiliates
If you visit my blog, it may seem like it only focused on food reviews, but I have bigger dreams for this blog, and if you find potential in it also, I will appreciate if you can support my blog by:
Visiting
http://www.tripjem.com
Liking this post if you find it interesting
Sharing this post to those who will find it helpful
Helping each other! Message me if you need my art and writing service to help your brand or your business!
'Buy Me a Coffee' at:
https://www.buymeacoffee.com/tripjem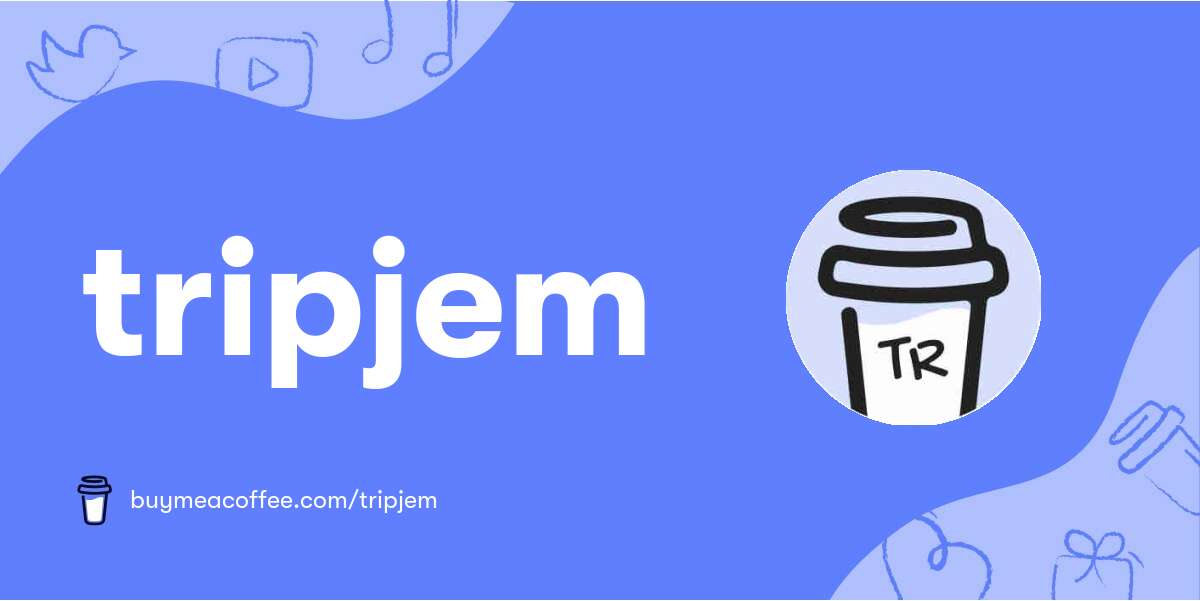 For updates, please follow:
---
Trip Jem is not just about my own hobbies or my own trip, but a celebration of my loved ones and friends' work of art, their hobbies and interests! As readers of my blog, you are treated as my friend too.
Share with me your stories in the comments below or PM/ DM me or email me at jemaru.mercado16@gmail.com. Inspire us, and be featured!
Thank you so much!
And may you also follow your dreams
and your heart's desire❤️
---