FOOD
Yayoi : Mix Toji Set
On previous blogpost, I featured Yayoi : Unagi Don (Read here!) For this blogspot, I'll be featuring Yayoi : Mix Toji Set.
---
Yayoi Mix Toji Set Price :
PHP 575.00*
Price based on GrabFood app and Yayoi website
---
Yayoi's Mix Toji Set Ingredients :
Tonkatsu, fried shrimp and Sukiyaki beef simmered in Yayoi's house special sauce and egg served with Japanese rice and seasonal sides
---
TRIP JEM Food Story :
When choosing food, I tend towards Korean or Japanese food. Why? Because I love set meals. Just like this Mix Toji Set by Yayoi. It has the following:
Rice
Beef, Pork Tonkatsu, Shrimp all mixed in egg and sliced sweet onion
Dumplings on the side with sauce
Lettuce with Sesame dressing
Diced Yellow Radish
Miso Soup
Extra serving of Yayoi's house special sauce
Yayoi's house special sauce gave a taste of umami to their Beef-Pork Tonkatsu-Shrimp dish. Topped that with egg and sweet onion, and oh-la-la, as if you are in Osaka. I love that there is diced yellow radish, because it reminds me of Boki my favorite Korean Mukbang Youtuber, who often eat yellow radish to relieve the heaviness of the food she was eating. And based on my food experience, radish does help. Its sour taste makes anything light, for me, like it cleanse your palate, and then you can taste another dish again, without mixing up the taste from the previous dish. The dumplings included in this Mix Toji Set is kinda strong, but it helps that there is the radish and the lettuce with Sesame dressing, to light it up. This set has no drink included, but no problem with that, for me, as there's miso soup. I opt for warmer drinks /soup because cold drinks felt harder on the stomach. 
When I was a kid, watching Japanese or Korean series featuring food, I often wonder why they always have small plates and cups of small portion food on their table. But I cannot seem to hate it because it look festive and colorful. But I realized now the reason why, now that I tend toward complete set meals like the picture above. I realized that we all need equal portion of nutrition in all our meals. We also needed an equal serving of taste (sweet, salty, sour, pungent, bitter, astringent). Balance! That's what we all need in life, and in food.
It may seem like a lot and may seem to be expensive, but hey, let's look at our long-term wellbeing, your food choices. And let's ask ourselves, how often do we nourish our bodies with good food? Japan is tagged as the country with the highest life expectancy, and all thanks to the food they eat daily. How about we get health inspirations from them!
My goal is to be as organized as I can ever be, in all aspects in life, and that includes food! But meal prep involves lot of sacrifices such as time to think about what to eat, time spent going to the grocery and cooking. If you are too busy at work, or you wanted to finish your video game or some Netflix marathon, or maybe you just want complete focus in your life at one specific work that means so much to you, it maybe your drawing, or your dancing, or reviewing for exam, then you are left with no other choice but to give up one activity to focus on your priorities. For me, that activity is cooking. Sorry but I'm not yet at that part in my life, where I enjoy cooking (but for sure, I'll be there in no time, given the high-tech easy-to-use kitchen gadgets out in the market nowadays) Good thing, restaurants such as Yayoi curate food for all of us, and open it up for delivery. Life's a bliss. It's like restaurants are saying: hey we'll handle the food, just so you could reach your dreams, Aja!
It saves a lot of time. But though it seemed to spend you, a bit of money, I tend to think I'm helping the economy as a whole. Me paying for my food, in turn paying the restaurant and their workers, as well as the farmers and butchers, and riders.
By the way, Yayoi Team, if you are reading this, I hope you bring back to your menu, Vanilla Mille Crepe Cake. I'm not much into desserts, but the first time I ate it, I cannot seem to forget it. A few years back, I was supposed to buy a whole cake of your Crepe Cake, but it was already unavailable. Hope you bring it back! 
---
That's it for this blogpost. Thank you for reading!
---
Hi I'm Jemaru! And I own a personal blog: www.tripjem.com
 Trip Jem – A Glimpse of Me and My Cute Journal
share my passion in food and hobbies
organize a tons of photos and thoughts
help the local business and the community
find healthy engagement and inspiration with local and international readers
monetize through ads served and affiliates
If you visit my blog, it may seem like it only focused on food reviews, but I have bigger dreams for this blog, and if you find potential in it also, I will appreciate if you can support my blog by:
 Visiting http://www.tripjem.com
 Liking this post if you find it interesting
 Sharing this post to those who will find it helpful
 Helping each other! Message me if you need my art and writing service to help your brand or your business!
 'Buy Me a Coffee' at: https://www.buymeacoffee.com/tripjem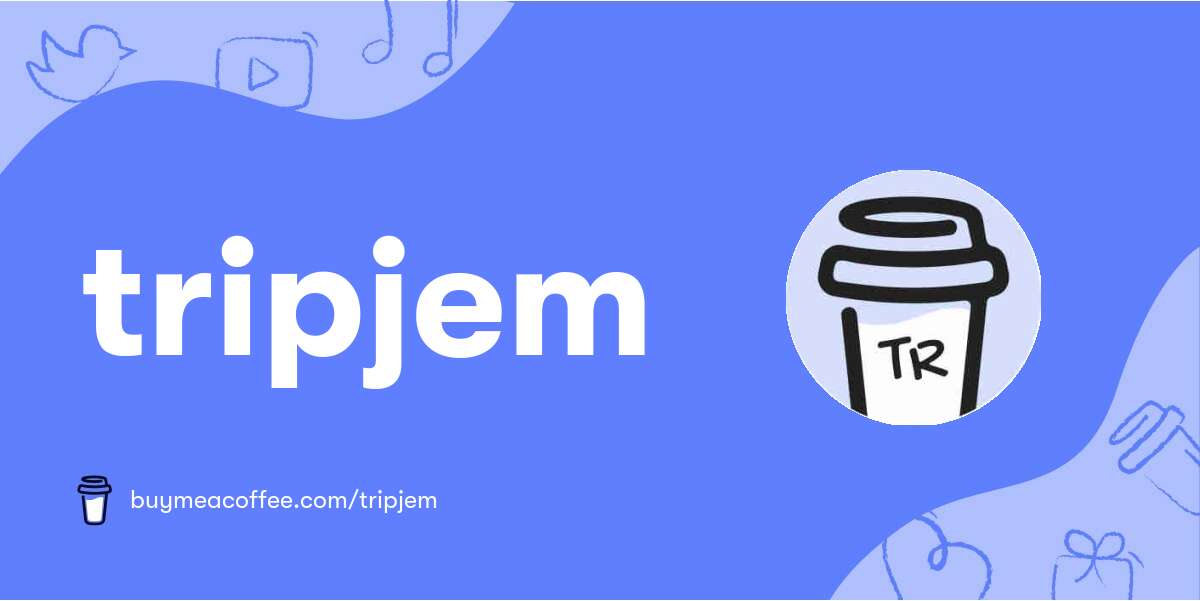 For updates, please follow:
Website : https://www.tripjem.com
Facebook : https://www.facebook.com/TripJem/
Instagram : https://www.instagram.com/jemarumercado/
Youtube : https://www.youtube.com/channel/UCxTuXDko-NIQ4NfJR1s_P-Q?view_as=subscribe/
Tiktok : https://vt.tiktok.com/ZSwGbxpY/
---
Trip Jem is not just about my own hobbies or my own trip, but a celebration of my loved ones and friends' work of art, their hobbies and interests! As readers of my blog, you are treated as my friend too.
 Share with me your stories in the comments below or PM/ DM me or email me at jemaru.mercado16@gmail.com. Inspire us, and be featured!
Thank you so much! 
And may you also follow your dreams 
and your heart's desire