FOOD
Day Don Don Korean Buffet : for your Korean Food and Grocery Needs
These days I often mind myself craving for sweet, sour, and spicy ramen noodles, sundubu jjigae, and tteokbokki, maybe because it's raining which is by the way my least favorite weather of all, even hearing rain, instantly put me on a low mood. And it's not enough for me to just comfort myself by covering with a blanket, I needed comfort food to lift up my mood!
Even my boyfriend Joseph was craving Tteokbokki too. It's like Tteokbokki day during rainy day for us. Which now made me blog about Day Don Don Korean Buffet.
Though it is not available in Grab Food yet. It's easy to order at Day Don Don because they are just a Messenger chat away. Sir Jo, the owner of Day Don Don was very hands-on, was very accommodating and friendly both personal and via chat that he said "anak" to me, which I found nice, fatherly! Reminds me of my late dad.
One night, Joseph and I ordered our favorite Tteokbokki at Day Don Don. But hey, what makes Tteokbokki there, different than the rest? It's spiciness is not off putting that you need not drink milk or water in between, to bring back your tongue to life. Other restaurants would just scream cheese and peppery taste to their Tteokbokki, but with Day Don Don, you would say : Now this is the real Tteokbokki! Now this is the real deal!
That's why, despite this, not being in the Grab Food list yet, we did not mind the hassle of pick up / takeout just to order Tteokbokki at Day Don Don. But, you may also opt to do Grab Pabili if you cannot go out.
If you are not into heavy texture of the rice cake, but you still wanted something comforting, then you may order Spicy Ramen, as well. We side it also with Gimbap because we find it a perfect combo. They also offer chicken, pork, and beef set meals which I will be reviewing on my future blog post.
For now, I also wanted to share that aside from their signature dishes, they also offer Korean grocery items. I ordered Maxim instant coffee, and Samyang Carbonara Hot Chicken Flavor Ramen, at Day Don Don. So convenient right? I saw that they also offer frozen meat, desserts, Korean snacks, and Korean condiments. Hope they got Banana Milk too because milk is a good partner to spicy noodles!
---
Day Don Don Korean Buffet has a special place in my heart, ever since my food blogging journey started, because this restaurant is one of  the first restaurant I blog about, which I am also very proud of. And this is 2nd time I blog about their food. I'll for sure feature their food again on future post. And I hope, even during this pandemic, I wish and pray for the success of their restaurant.
Day Don Don Don Korean Buffet: Cainta Branch
---
That's it for this blog post. Thanks for reading!
---
Hi I'm Jemaru! And I own a personal blog: www.tripjem.com
 Trip Jem – A Glimpse of Me and My Cute Journal
share my passion in food and hobbies
organize a tons of photos and thoughts
help the local business and the community
find healthy engagement and inspiration with local and international readers
monetize through ads served and affiliates
If you visit my blog, it may seem like it only focused on food reviews, but I have bigger dreams for this blog, and if you find potential in it also, I will appreciate if you can support my blog by:
 Visiting http://www.tripjem.com
 Liking this post if you find it interesting
 Sharing this post to those who will find it helpful
 Helping each other! Message me if you need my art and writing service to help your brand or your business!
 'Buy Me a Coffee' at: https://www.buymeacoffee.com/tripjem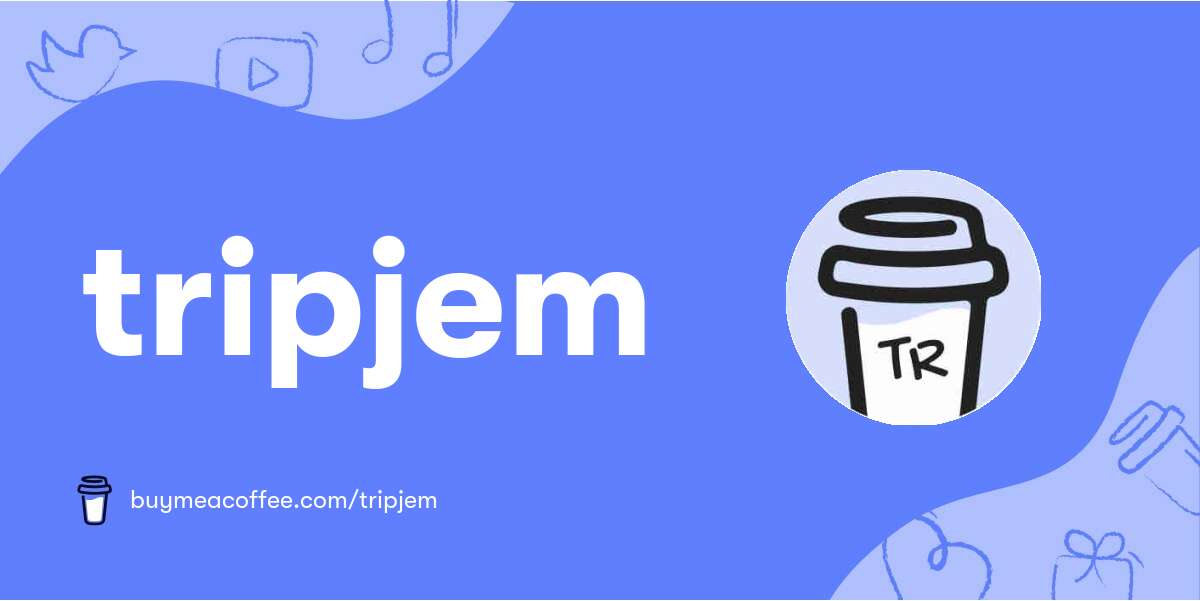 For updates, please follow:
Website : https://www.tripjem.com
Facebook : https://www.facebook.com/TripJem/
Instagram : https://www.instagram.com/jemarumercado/
Youtube : https://www.youtube.com/channel/UCxTuXDko-NIQ4NfJR1s_P-Q?view_as=subscribe/
Tiktok : https://vt.tiktok.com/ZSwGbxpY/
---
Trip Jem is not just about my own hobbies or my own trip, but a celebration of my loved ones and friends' work of art, their hobbies and interests! As readers of my blog, you are treated as my friend too.
 Share with me your stories in the comments below or PM/ DM me or email me at jemaru.mercado16@gmail.com. Inspire us, and be featured!
Thank you so much! 
And may you also follow your dreams 
and your heart's desire